Today our students interested in the healthcare traveled to MSSU's Career Healthcare Expo. They were able to do many hands-on simulations.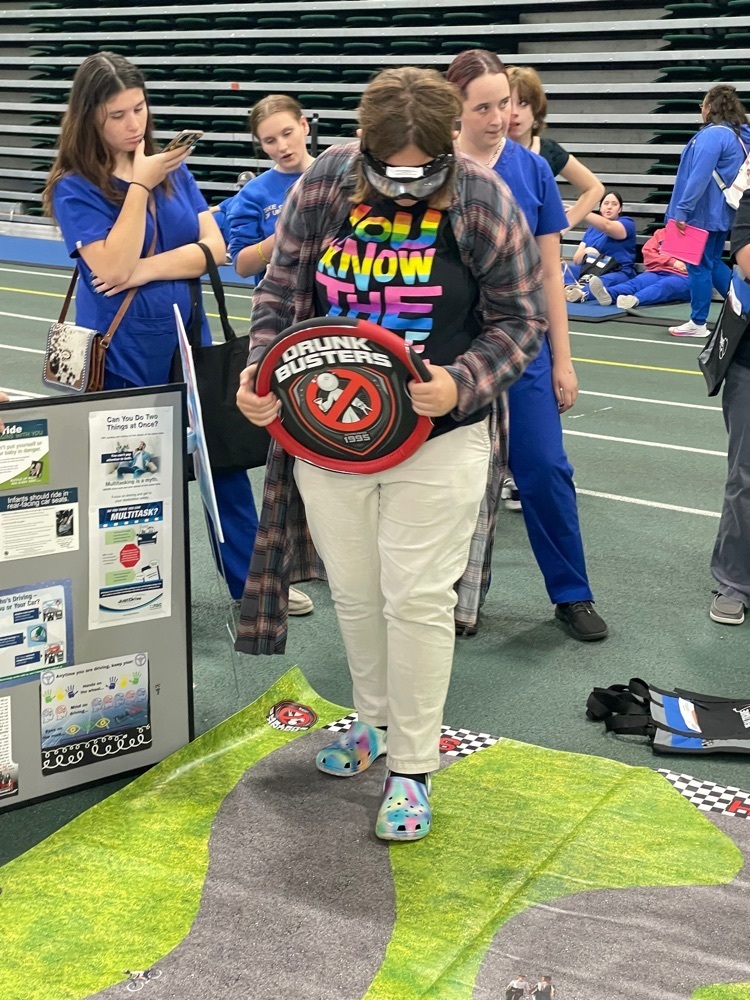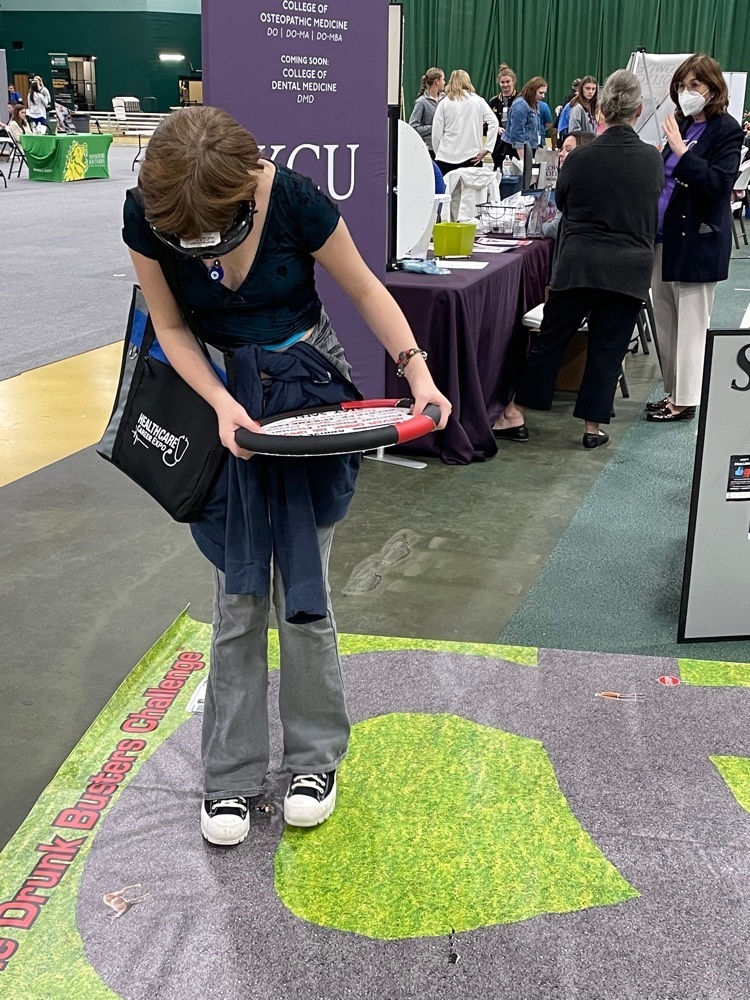 Tonight was a great night for Cali Frogley at the Clever Invitational. She ran a new PR and medaled! She ran 22:19.50 and was 21 out of 97 runners. She had a pretty awesome cheering section show up as well! Congratulations Cali, keep working hard!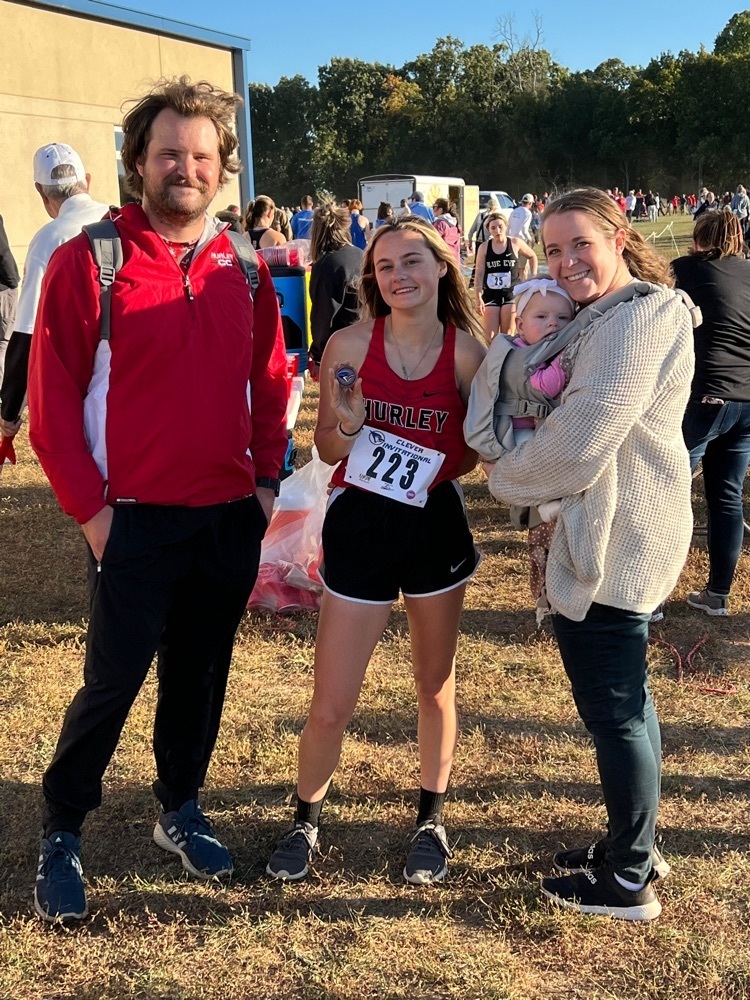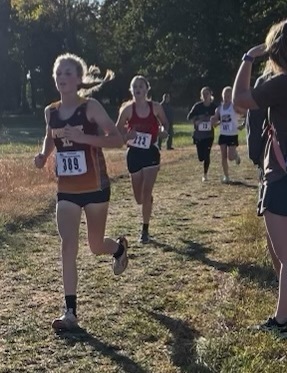 Our first blood drive of the school year was a success! Thank you to the Community Blood Center of the Ozarks, our Student Council, and the fifteen blood donors for their time and effort to help the Ozarks community!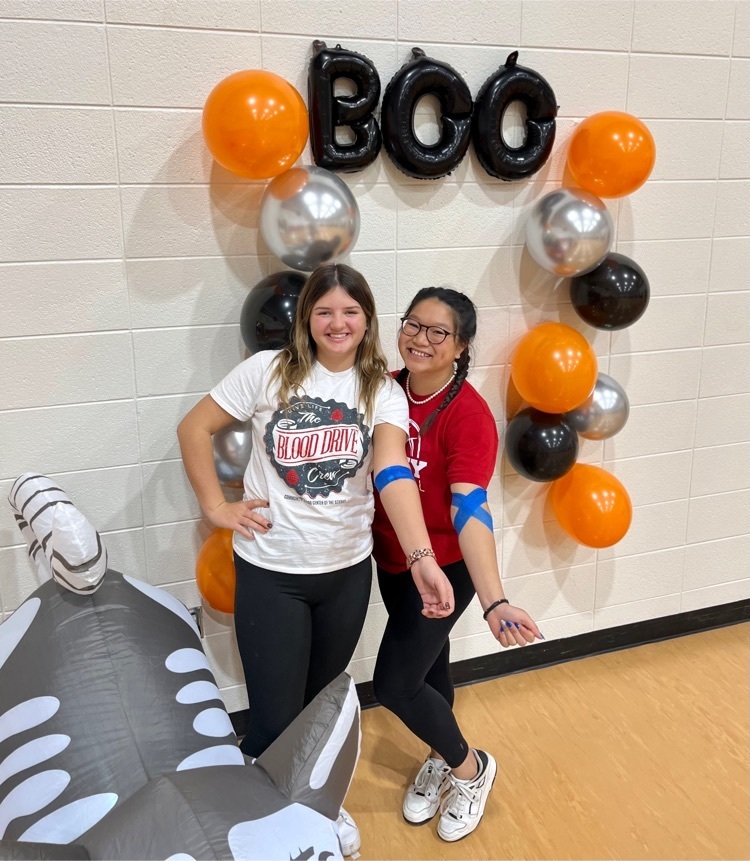 Hurley Cross Country travels to Clever for their meet. #TigerUp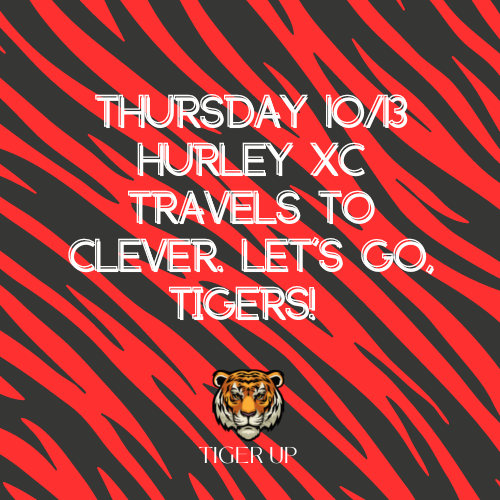 Hurley Volleyball travels to Niangua tonight. #TigerUp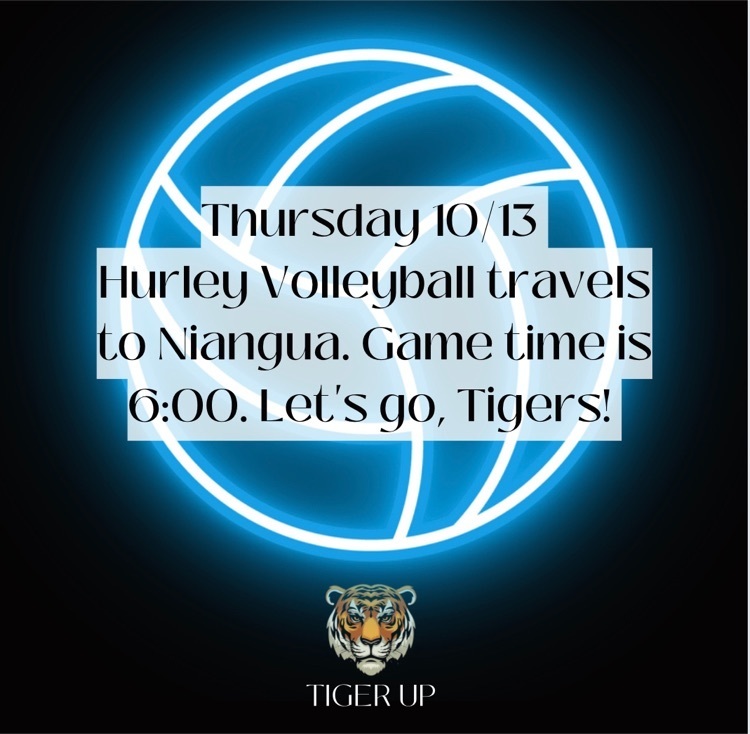 Thursday 10/13 JH Basketball will play at New Covenant's main campus for round two of the MTC Tourney. #TigerUp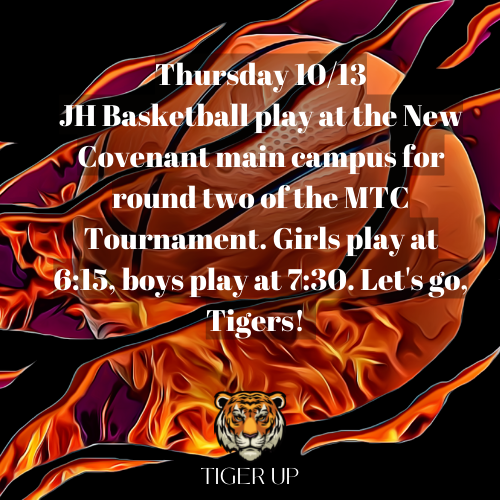 School picture day is Wednesday October 19! Picture packages can be ordered either online or in the flyer sent home in your student's backpack. #TigerUp

9-12 FFA Members will be enjoying a spooky good time at the Clever Corn Maze Friday October 14th! The bus will leave at 7 pm and return around 10:30 pm. It is $12 for admission. Students can bring hot dogs and s'mores to roast over the bonfire if they would like as well! Return permission slips by THURSDAY to go!
We had a great day at the Crowder Show Me Day! The students were able to see the campus, attend a department expo, see the dorms and get detailed tours of specific departments they were interested in and Crowder fed them. A big thank you to Kristi Chapman and Crowder College for putting on such a great event.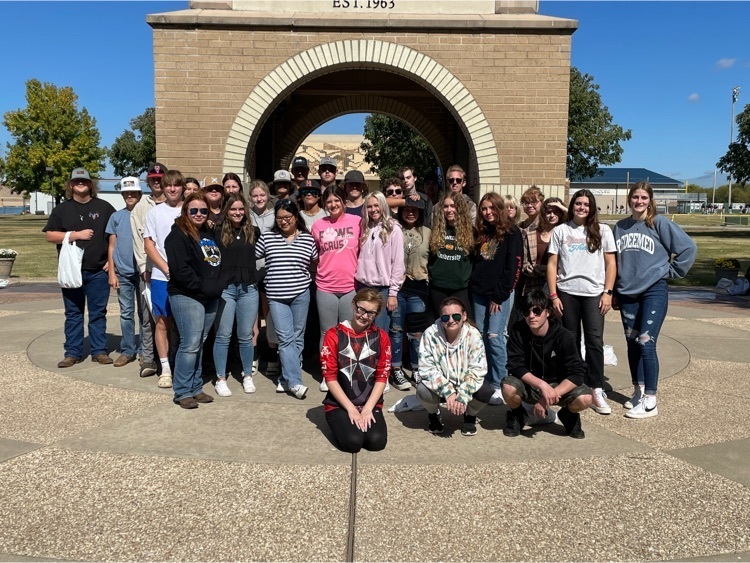 Tomorrow is our first blood drive of the year! Your donation could save a life! Donation times are from 12:00-4:00 and donations can only be accepted from those age 16 and up. If you are 16, parental consent forms must be completed prior to donation. We hope to see you there!
A little shock therapy at the solar energy table!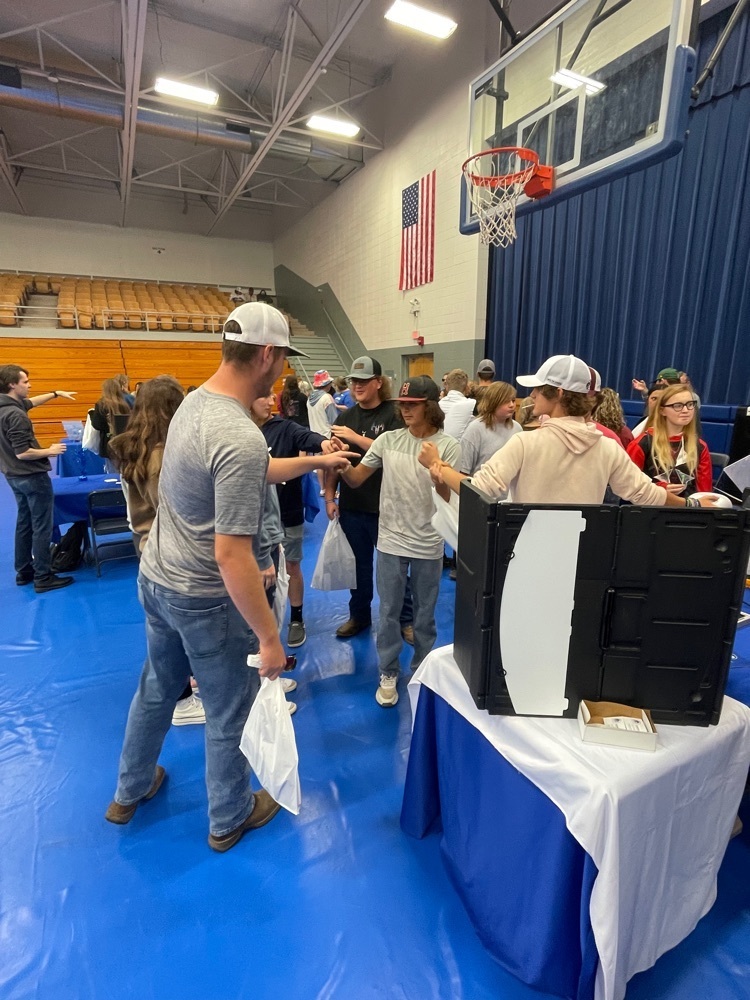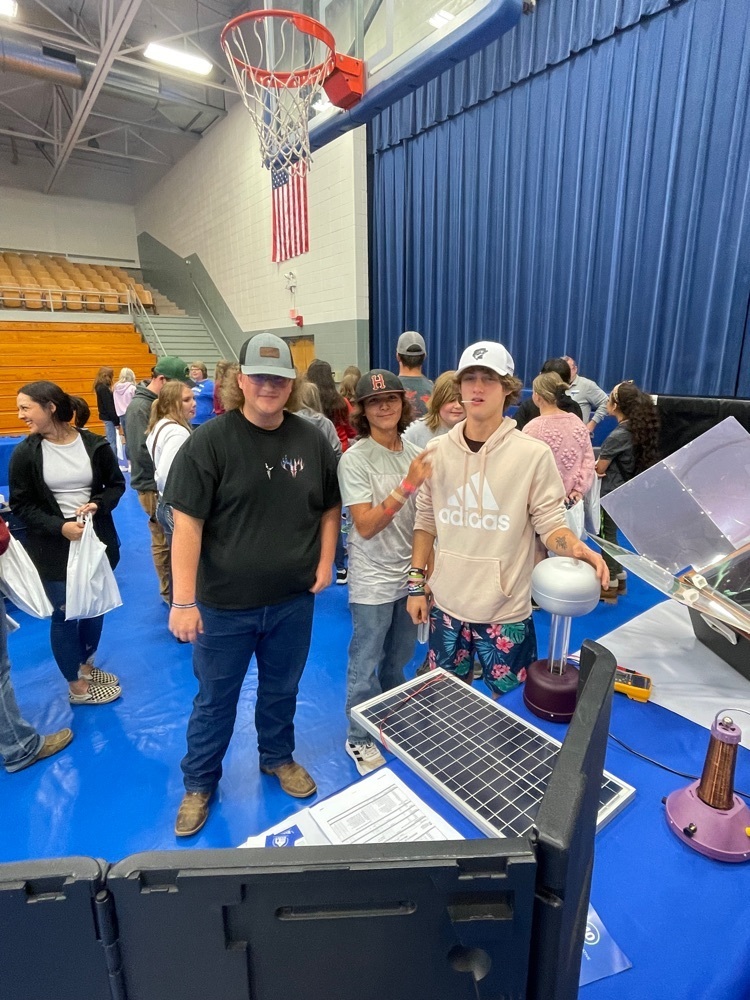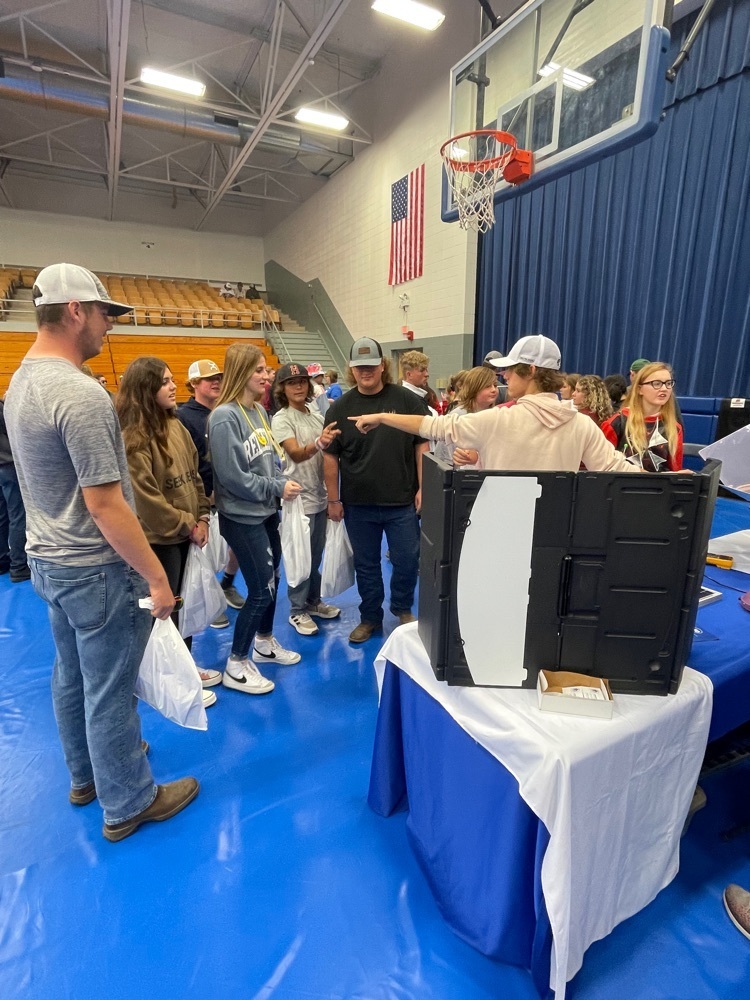 There is even time for some fun at the Department Expo at Crowder Show Med Days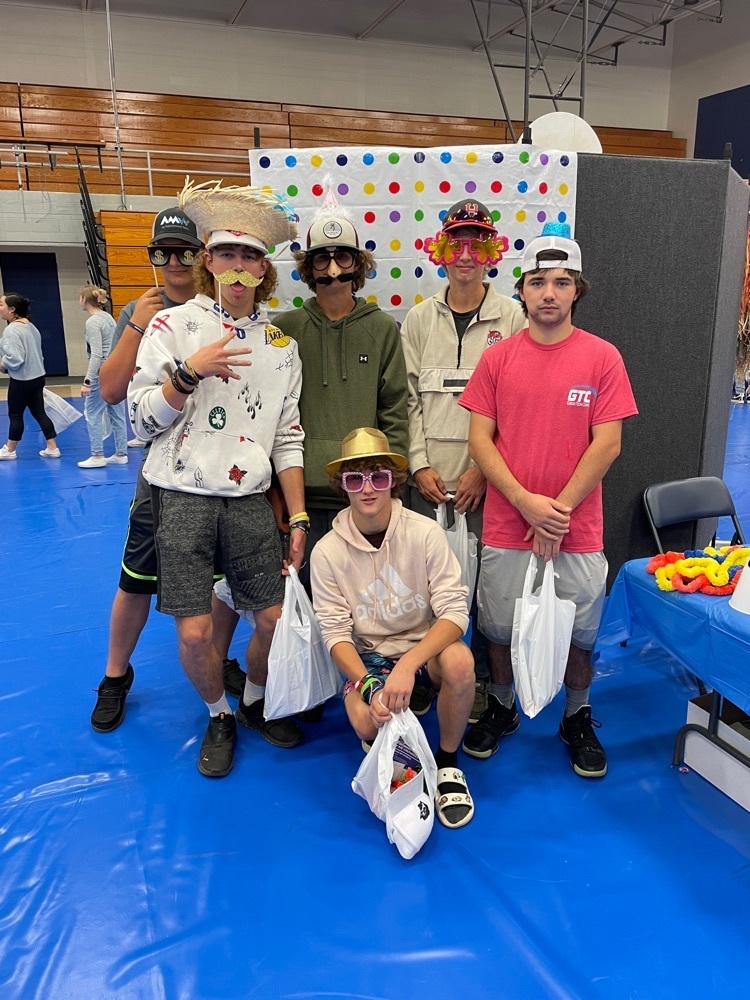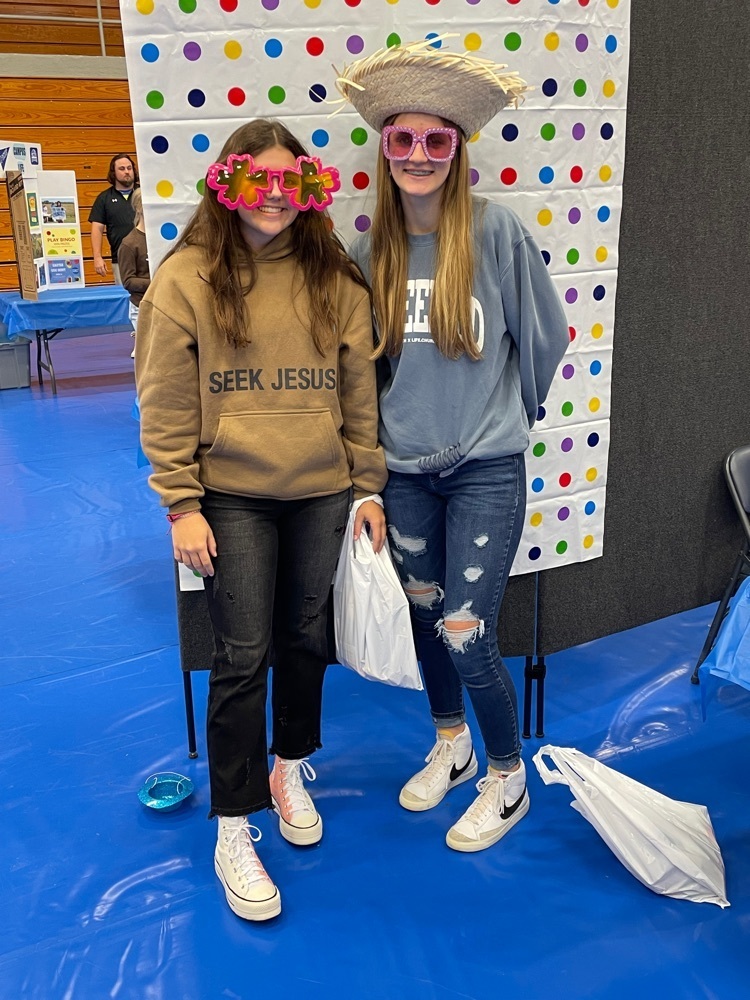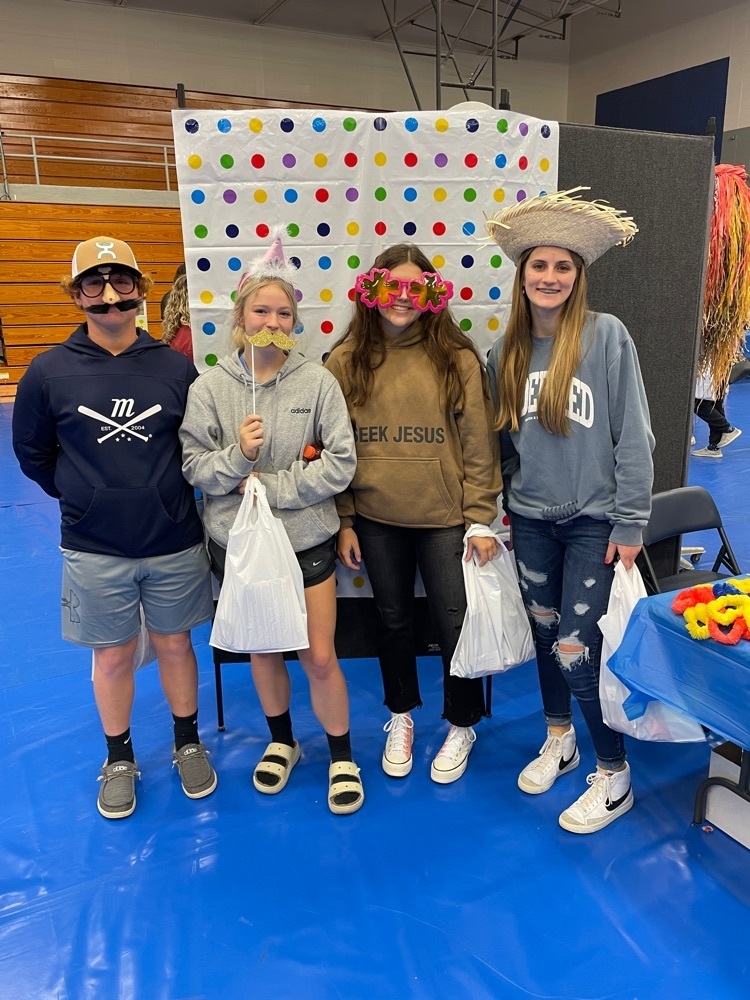 More Crowder College Show Me Days department expo pictures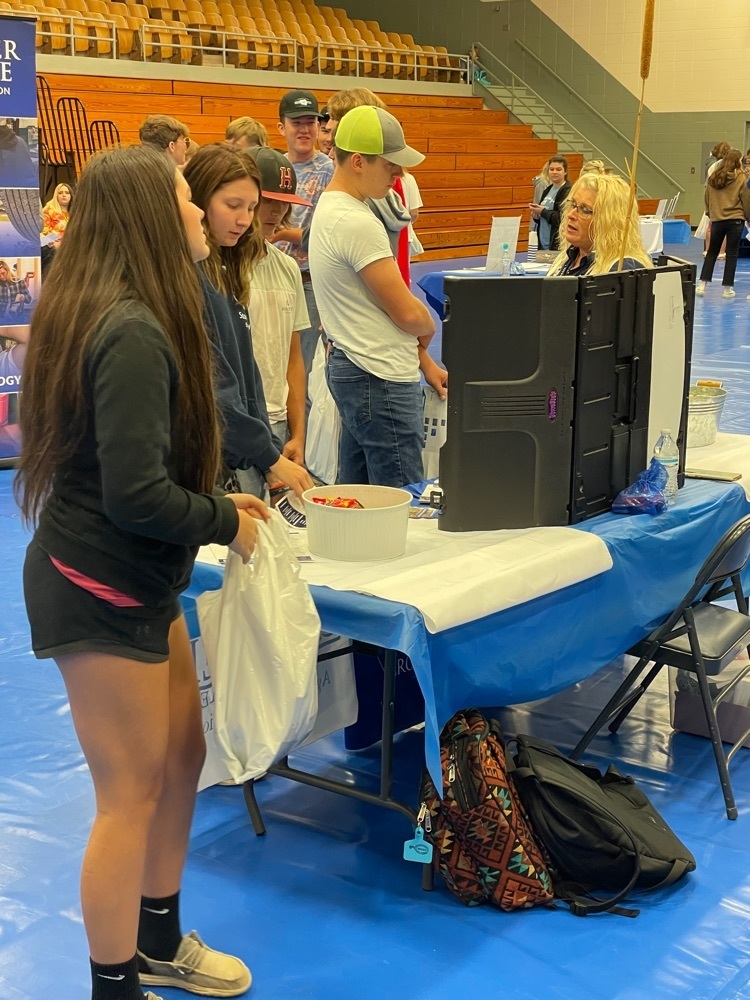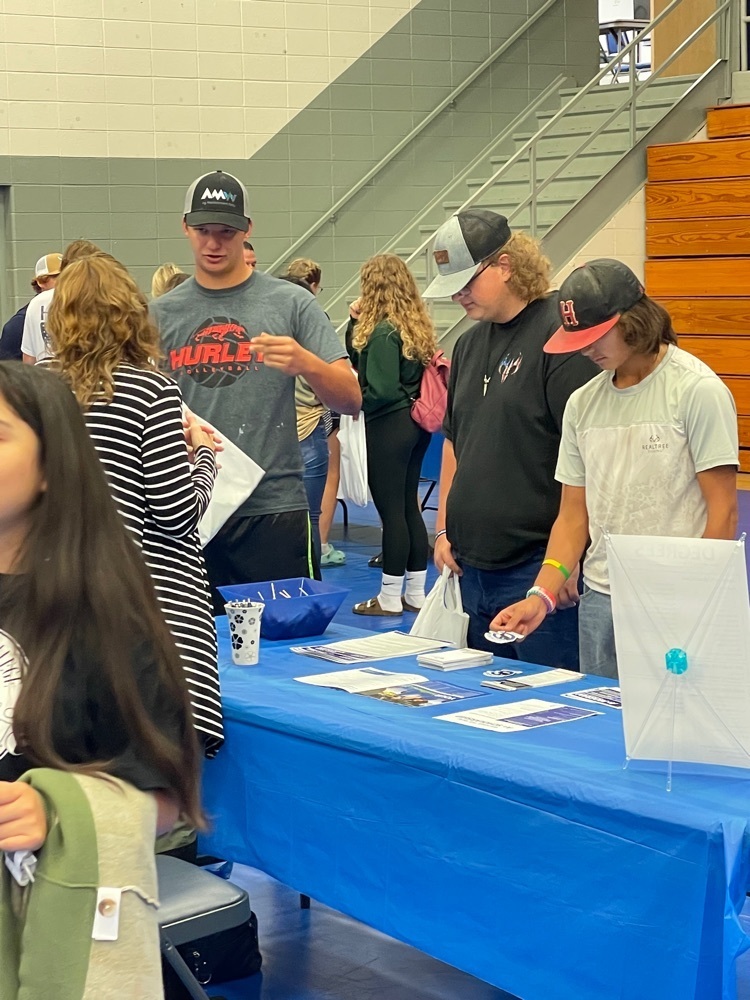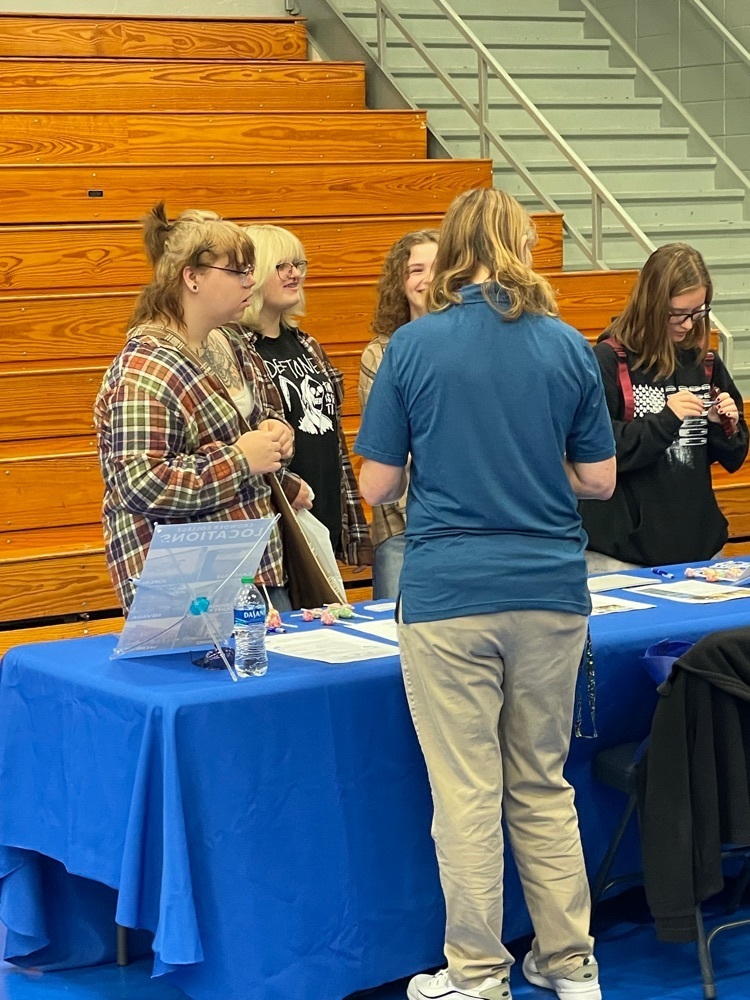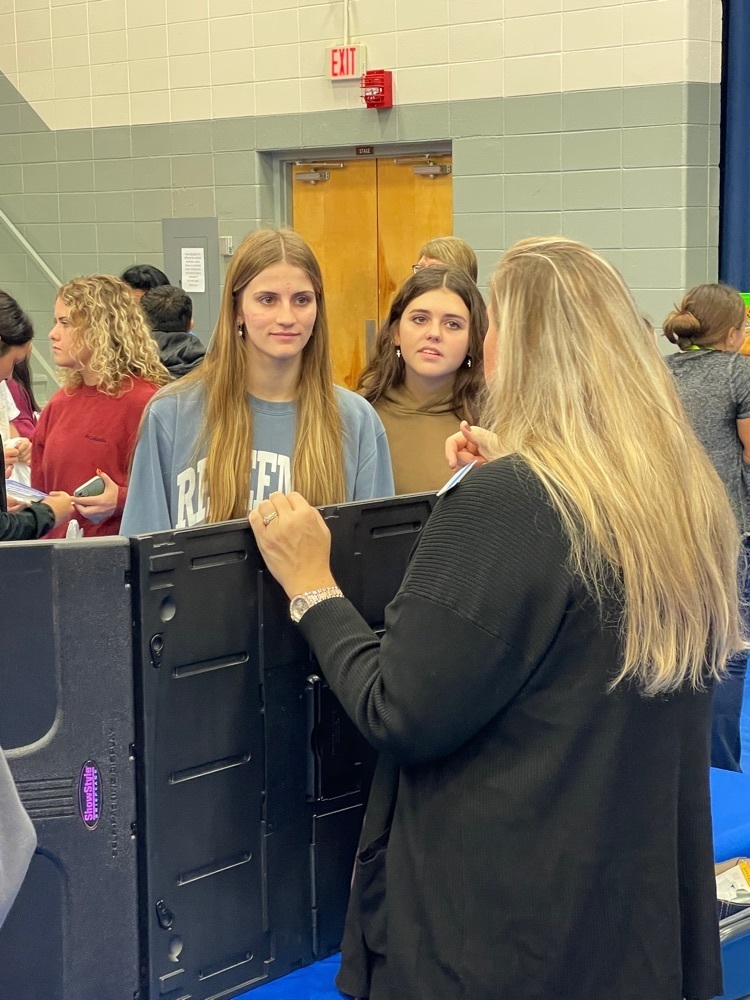 Today the Jr, Sr and So's are at the Crowder Show Me Days. Right now they are getting to speak with professors at the departments expo. More pictures to follow throughout the day!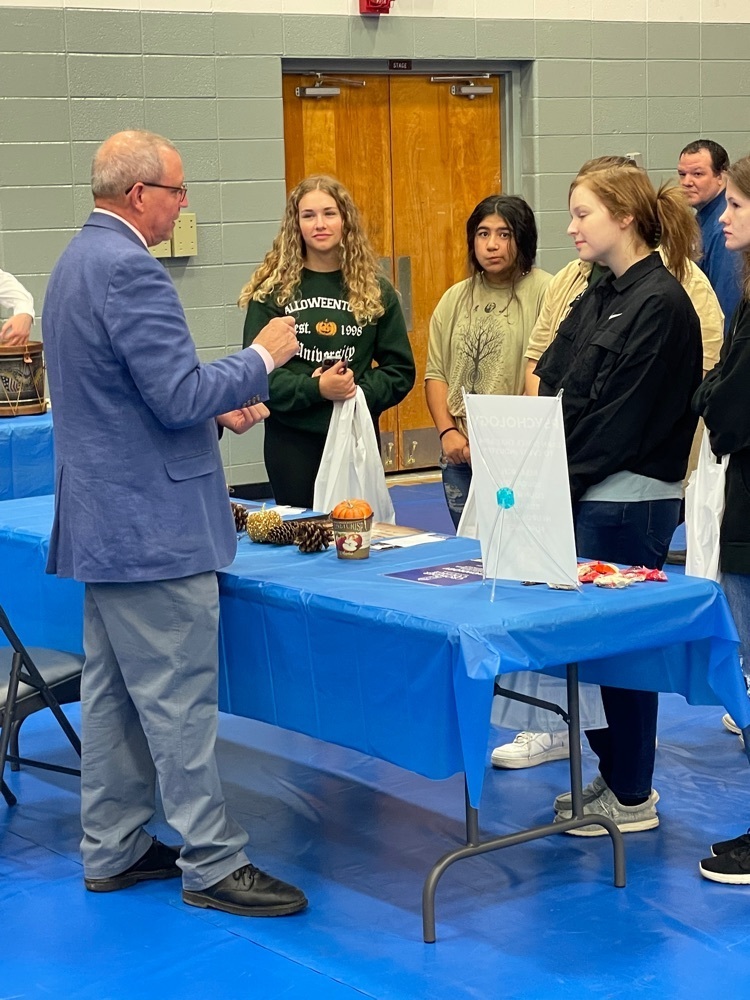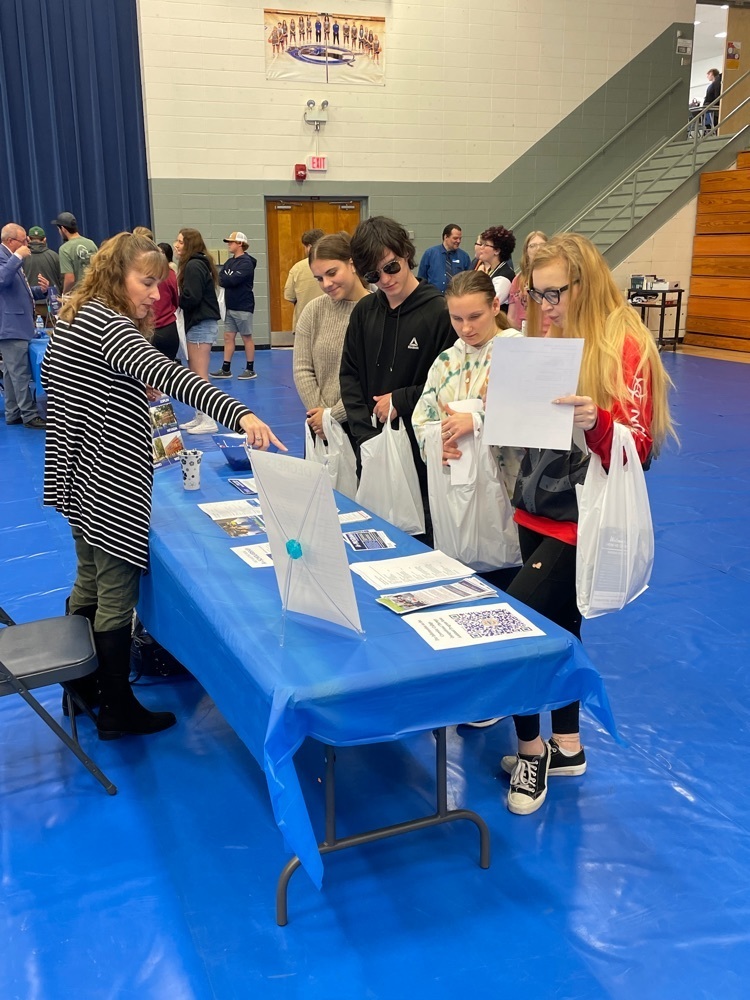 A men's ring was found at the baseball field north of the home dugout. We would love to return the ring to the rightful owner. #HurleyTigerUp
Thank you, PTO for putting on such a great event. Our students loved it! Duct taping the Mrs. Wilson and Mr. Little to the wall was a huge success! #TigerUp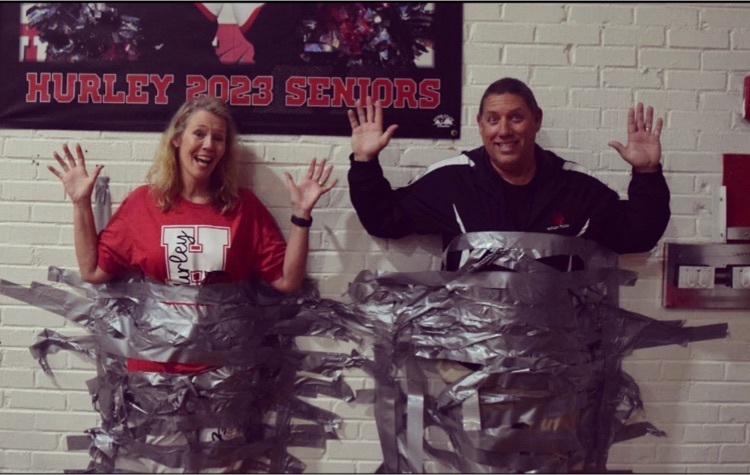 Monday October 17 from 11:00-7:00 are parent teacher conferences. Be sure to sign up! #TigerUp
Save the date! Our Fall Carnival is quickly approaching, and it's a great way to have an evening of family fun! There will be games, food, a photo booth, prizes, and more! Don't miss out! #TigerUp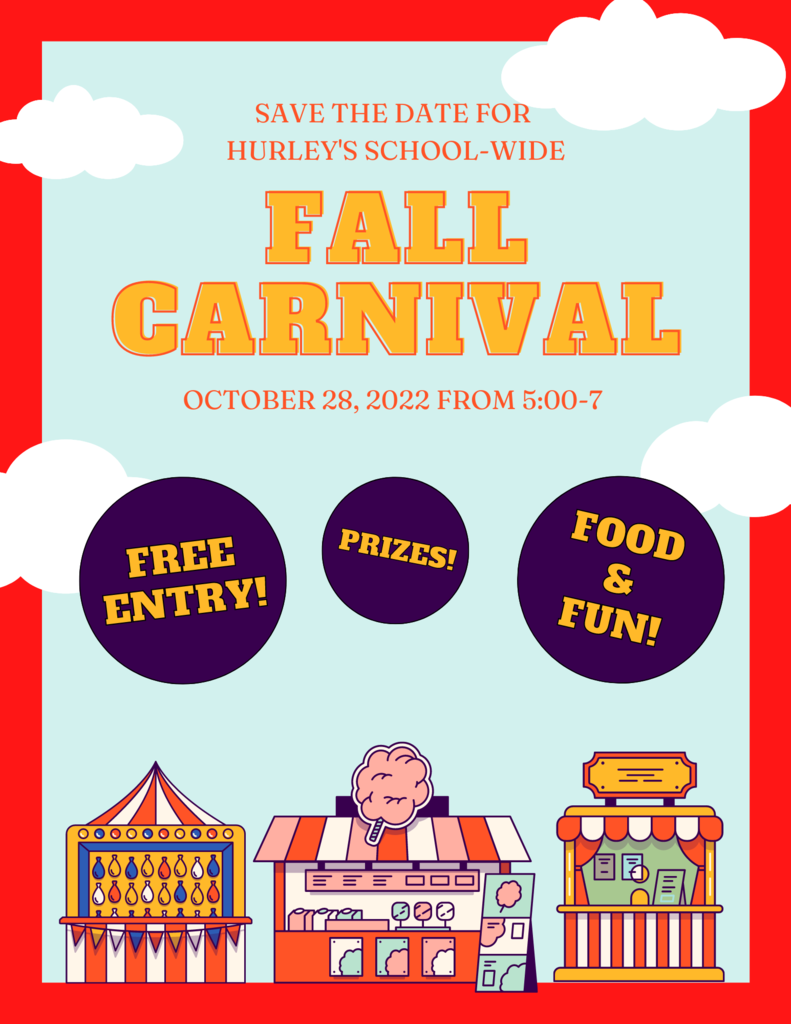 Tonight the girls XC team went to Diamond and they both came back with a medal. Cali Frogley was 8th overall and Kortney Prowant placed 17th in the JH division. If you haven't seen these girls run, they will be at Clever High School this Thursday. JH girls will run at 4:00 and HS girls will run at 5:00. They would love to see you there.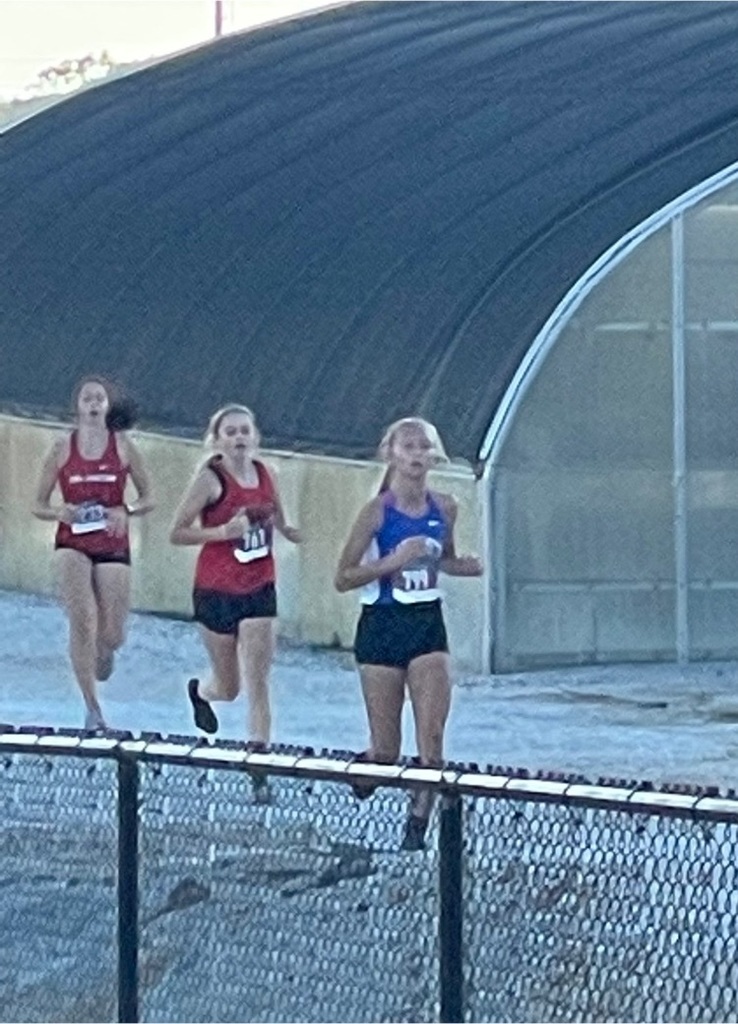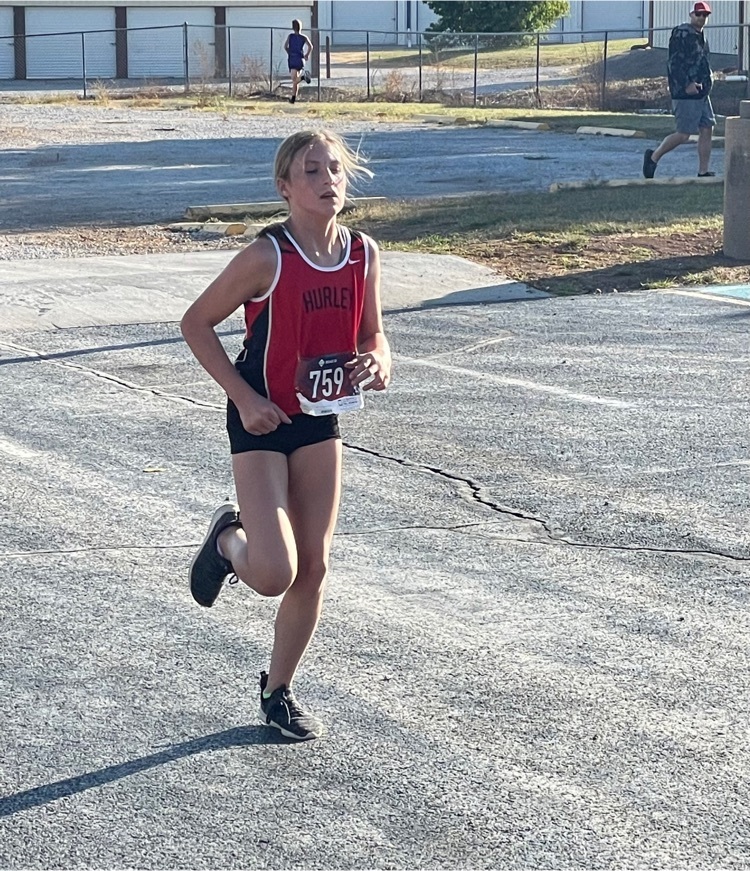 9-12 Student Reminder: FFA dues must be paid to Treasurer Jessica Henry or Assistant Treasurer Jaema Schimmels by this Friday October 14th. Dues are $25 which includes the cost of a T-shirt! They can be paid throughout the week or at the FFA meeting on Friday during advisory. See Mrs. M&M for any questions or concerns!