Today a few seniors visited the job fair at Crowder College in preparation for their future.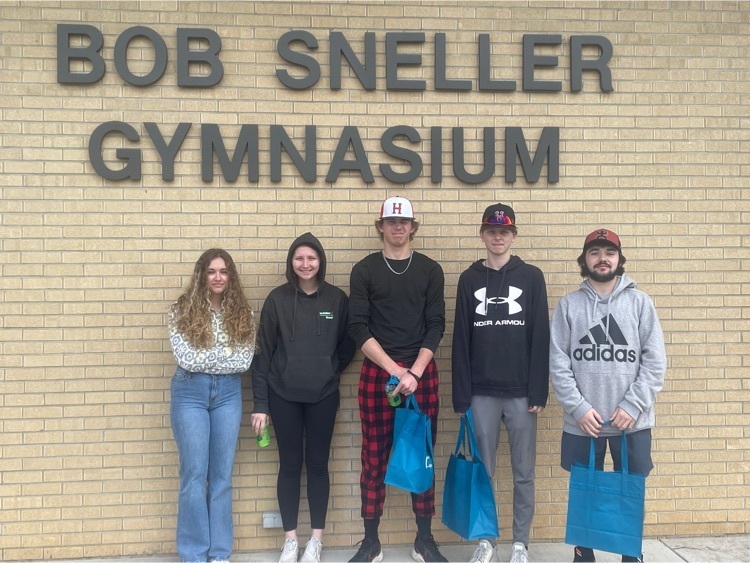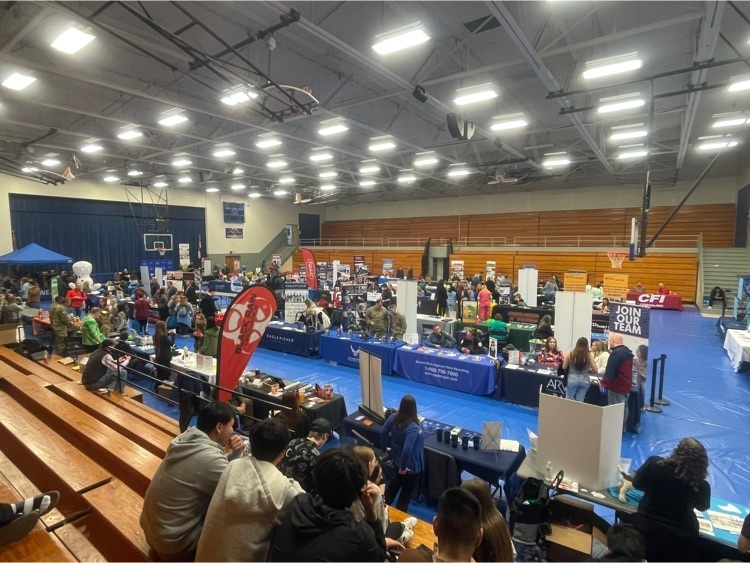 March 28, 2023 -HS baseball at Sparta at 5:00. -JH Volleyball at Everton at 5:30. Let's go, Tigers! #HurleyTigerUp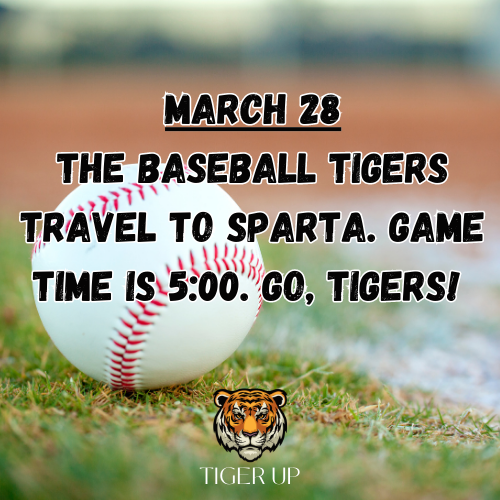 Buy your tickets for the Cardinals game April 23! Only $10! Contact any baseball player or Kayla at the front desk to purchase now!
Congratulations to our Hurley Math League regional participants! These Tigers scored 1st place in the 3rd/4th grade team test on Saturday. Chloe Scott Kynzlie Wilson also 5th in Sprint Dayvin Powell also 5th in Target Great job Tigers. We are so proud of you!

Buy your tickets for the Cardinals game April 23! Only $10! Contact any baseball player or Kayla at the front desk to purchase now!
The 5th grade has completed and shared their ecosystem projects. They have worked hard and are excited to share them with others!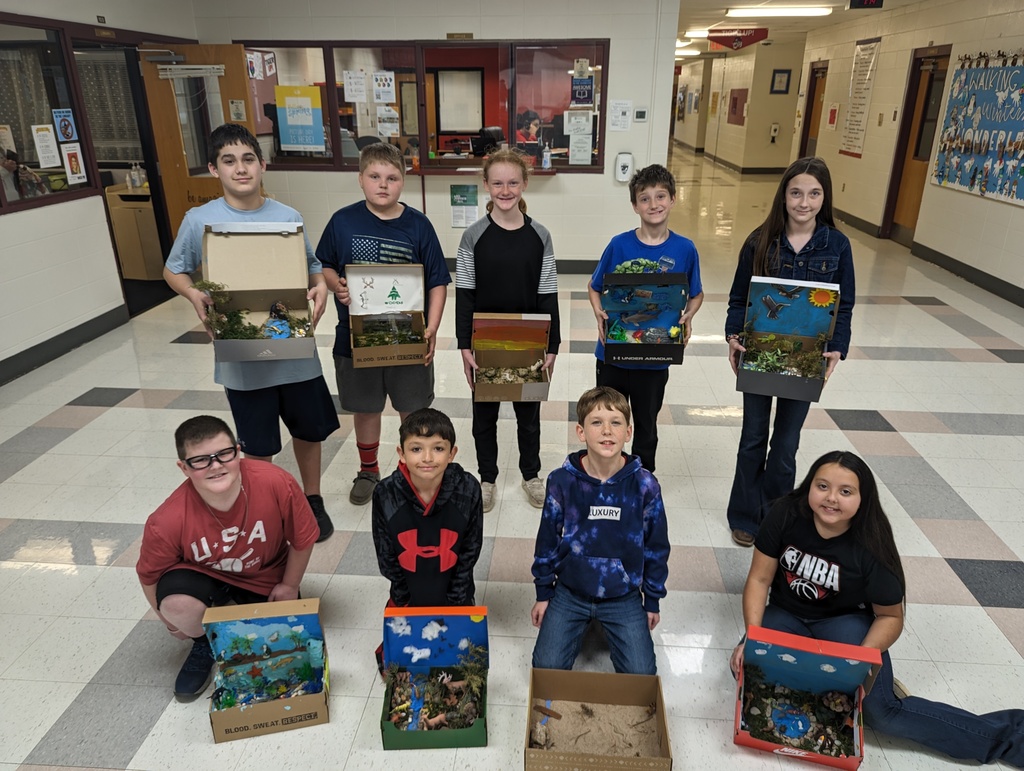 Due to flooding, Hurley will be having an AMI day today, Friday, March 24. Teachers will be available from 8:00-3:00 via Dojo or email. Students should complete AMI packets sent home prior to Spring Break. Contact teachers with any questions. Stay safe and dry! #HurleyTigerUp

Today we sent 17 FFA members to compete at the Crowder Aggie Days CDE Contest. We competed in horses, dairy cattle, poultry, entomology, and floriculture. This was our last practice contest of the season! The dairy cattle team will compete at districts on Saturday. Floriculture and poultry will compete at districts on Monday. Horses and entomology will compete districts on Tuesday. Please wish our FFA members good luck! For more information on our individual teams, keep an eye out on our Hurley FFA Facebook page!

The softball game scheduled for today at Wheaton is canceled. #HurleyTigerUp
Due to the high likelihood of rain this afternoon the Verona Tournament games for this evening have been postponed. Games will be made up either Friday or Saturday. Once new times have been scheduled a post will be made with current informaton. As always, let's go, Tigers! #HurleyTigerUp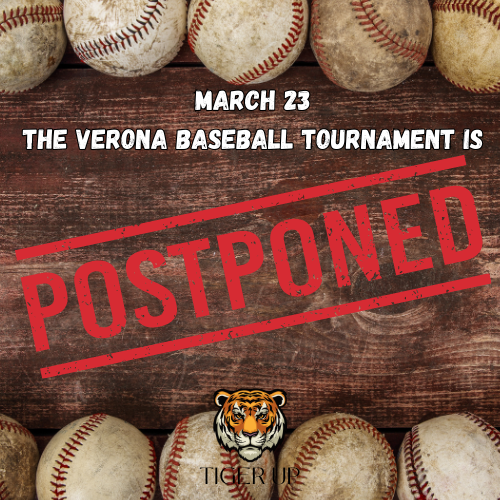 Students participating in the Crowder Aggie Day CDE Contest will travel to Crowder College in Neosho tomorrow. The bus will leave at 7:15 AM from the ag building and return by 6:00 PM. Students need to bring money to eat on campus and should dress appropriately for the weather. It is predicted 100% rain and 50-60 degrees in Neosho. Softball and baseball players will be dropped off for their games on the way back. Students should bring anything they need for the game. Please email Mrs. M&M with any questions or permissions at
lmotley@hurleytigers.org
Wednesday 3/22 The Verona tournament has been moved to Hurley this evening. Our Tigers play at 5:30 against Galena. Hurley Softball will travel to Morrisville to make up their game from last night. Game time is 5:00. Let's go, Tigers! #Hurley TigerUp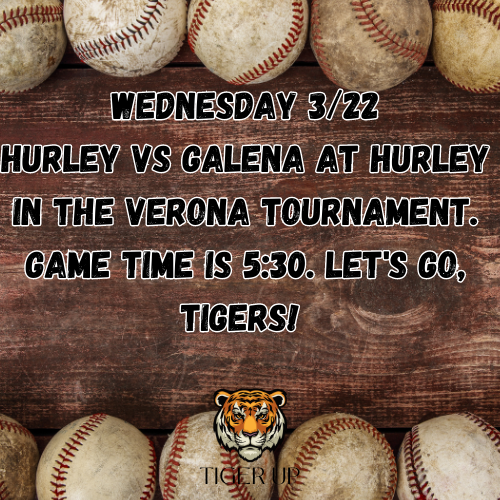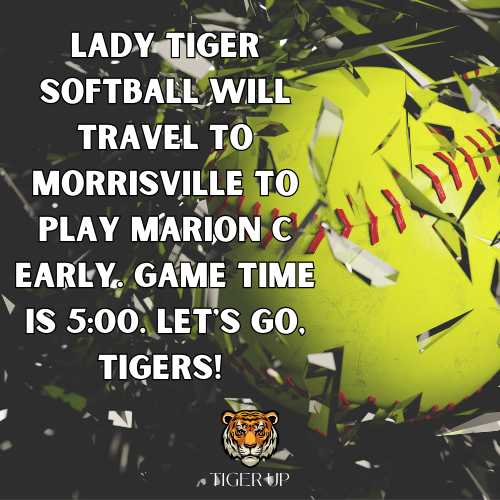 I am sending out a little reminder that our Parents as Teachers program is hosting a group connection today. We are collaborating with the Stone County Health Department to learn about St.Patrick's Day and complete some fun activities. This event is going to be at the Hurley School Library from 3:45-4:45 and is free for all children ages newborn to five years old. We hope to see you soon! -Allie Lumpkin 417-369-3271 (ext. 1103)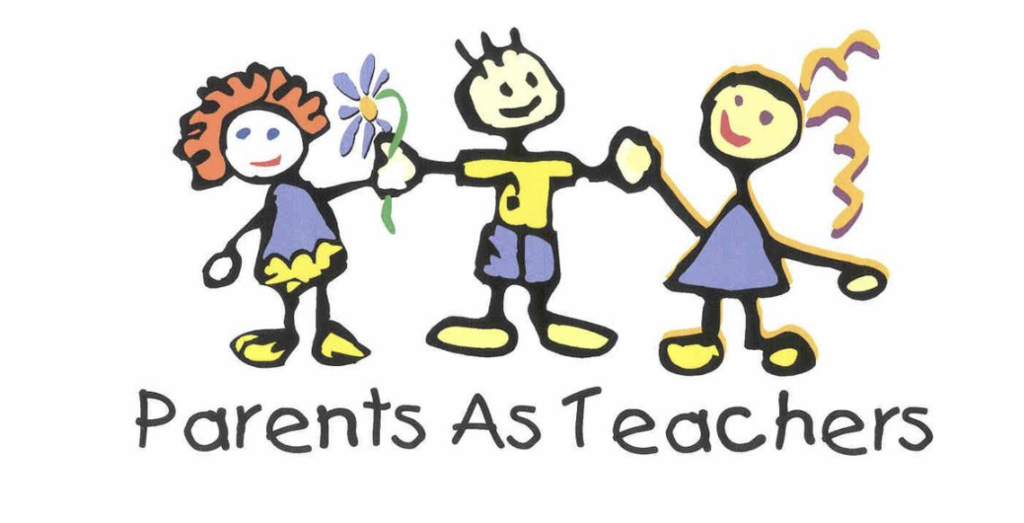 The softball game scheduled for tonight at Morrisville has been canceled. It's been rescheduled for tomorrow at Morrisville at 5:00.

The baseball game scheduled for today at Verona has been canceled.

April 23rd, 2023 Springfield Cardinals vs. Midland Rockhounds 1:35pm First Pitch, 12:35 Gates Open $10 Tickets Hurley Baseball was presented with the unique opportunity this season to play one of our games at Hammons Field. We will be playing against Seymour at Hammons Field on April 1st at 3:00 pm and we have free tickets for those wanting to attend. Tickets for the Hurley game are available from any baseball player, Kayla at the front desk, or by request through your child's teacher. As a part of the deal we are selling tickets to the Springfield Cardinals game on April 23rd for $10 each. The seats will be located in sections B and C down the right field line. To purchase tickets you can talk to any of our baseball players or contact the school. This is a great way to help support our team and see a Springfield Cardinals game!
If you need help purchasing a prom dress there will be a pop up event this Saturday the 25th at Reeds Spring High School. See the flyer for details.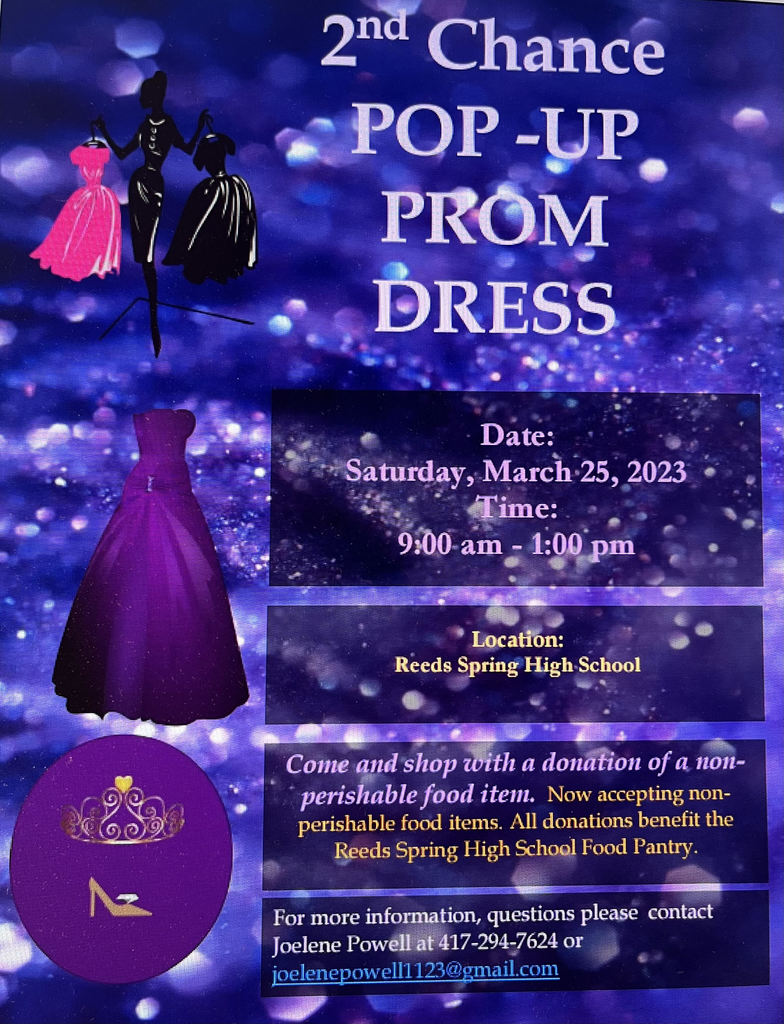 Hurley scores high on the 2022 MSIP 6 - Annual Performance Report and outperforms many regional and conference schools at 87.2%. Tell your TIGERS great work, and as we approach testing this year, tell them to knock it out of the ballpark! See the specifics on our website at
https://www.hurleytigers.org/page/apr
#HurleyTigerUp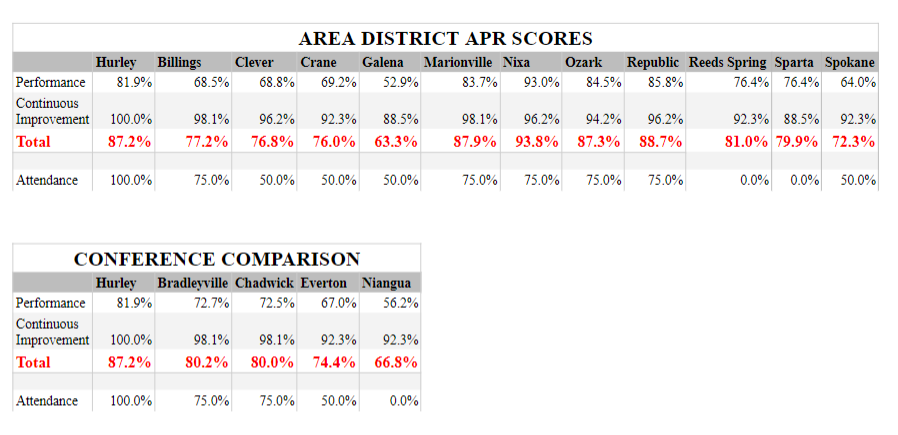 It's a busy night for our Tigers! High school baseball will play Verona in the Verona tournament at 3:30, and elementary basketball will host Exeter at 4:30. Fill those stands, Tiger fans! #TigerUp

Hurley Archery Results The NASP Missouri State Archery Tournament this weekend at Branson, MO was a fantastic wrap up to our season. Thirteen members of our team shot their personal best scores for the entire season Thursday, causing our Elementary Team to record their best team score of the season with a score of 2763. This score qualifies the Hurley Elementary team to attend the National Tournament in Louisville, Kentucky May 11th – 13th. The Elementary Team also shot their best score on the 3D range which qualified them for the NASP 3D National Tournament in Louisville with a score of 1304. Congratulations to the Hurley Archery Team for the dedication and hard work through the season to reach these amazing goals! Thank you to all the parents, administrators, and teachers for the support they have given these athletes!